Rameswaram Hotel Deals


DAIWIK HOTEL
Rameswaram, Tamil Nadu
To begin with our hotels are being designed keeping in mind the spiritual and emotional requirements of those on a religious journey. We have invested a lot of time and effort to understand the needs of a pilgrim. So during your stay at a Daiwik Hotel, we will take care of everything, leaving you free to concentrate on your spiritual quest.
SRI PALANIANDAVAR LODGE
Rameswaram, Tamil Nadu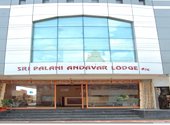 hotel is Very close to Rameshwaram temple and Sea as well as easily accessible from the railway station, bus stand. Not just the location, Every little detail about hotel Sri palaniandavar is designed to provide extreme comfort, making your stay just little bit more memorable. Check into a world of comfort and luxury.
HOTEL ROYAL PARK, RAMESWARAM
Rameswaram, Tamil Nadu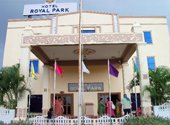 Class:
User rating:

Hotel Royal Park, the first budget luxury hotel in the town with state of art facilities