Kollam Hotel Deals


ROYALE REGENCY HOTEL & CONVENTION CENTRE
Kollam, Kerala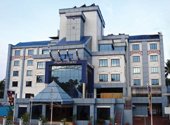 Class:
User rating:

Royal Regency, the latest addition to the Regency Group of Companies, is the most prestigious luxury Hotel in central Kerala. Located strategically on the National Highway (N.H 47) in Alappuzha district, the hotel caters to tourists, travellers and business executives alike by providing a relaxing and refreshing ambience.With beautifully furnished rooms, mouth watering speciality cuisines, state of the art conference and convention facilities, high standard bar services and other facilities, the hotel provides a truly unique and enthralling atmosphere.
THE QUILON BEACH
Kollam, Kerala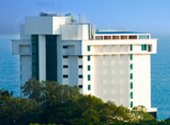 Class:
User rating:

A Luxury hotel with 95 rooms, located on the beach offering panoramic view of the Arabian Sea from every room till its horizon. The hotel is an ideal host to a holiday maker as well as corporates for their meetings, conventions at a destination which is untouched by many.... providing seven wonder views of the sea, beach, park, city, greenery harbour and backwaters...
HOTEL SUDARSAN
Kollam, Kerala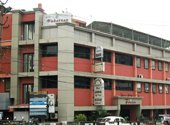 Class:
User rating:

Conveniently located in the heart of Kollam's busy commercial nerve centre.