Mangalore Hotel Deals


HOTEL MOTI MAHAL
Mangalore, Karnataka
Hotel Moti Mahal is located in the heart of Mangalore. Half a kilometer away from the Railway station, one kilometer from the service Bus stand, two kilometers from the Govt. bus stand and 15 kilometers from the Airport.
HOTEL POONJA INTERNATIONAL
Mangalore, Karnataka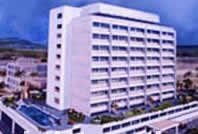 Situated in the heart of the Mangalore city, Hotel Poonja International, known for its warm atmosphere, captures the essence of the city and more.